Custom Covers and Replacement Hardware Coming Soon!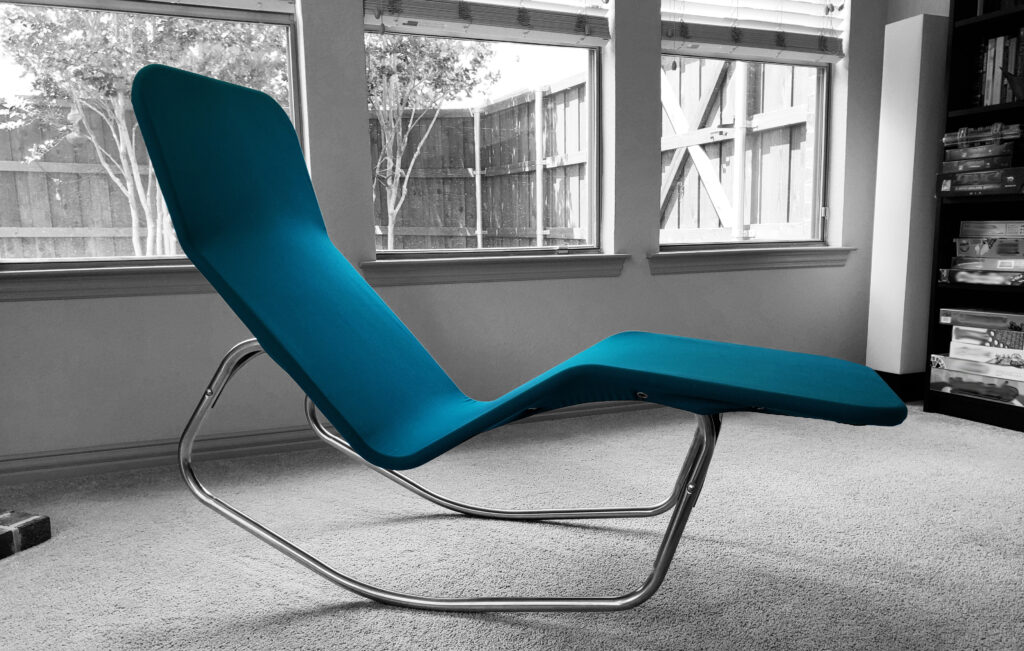 Production Updates
December '21: Big news. We are excited to announce that production has begun, and we are now focused on fulfilling the waiting list! Once we've cleared the list, we'll open the store on the website. We've decided to offer both acrylic and cotton covers. The acrylic we're using comes in a variety of rich colors and is very well suited for both indoor & outdoor use. This is high performance fabric that's fade resistant and repels water, mold and mildew. The colors are beautiful and we use a stainless steel wire rope to reinforce the grommets and reduce wrinkling in the middle of the chair.
Our cotton covers match the weight and texture of our original Barwa cover from the early '50s. This captures the "feel" of the original Barwa perfectly. As most of the dyes used with cotton these days are ill suited for furniture, we will be using undyed, natural canvas. All cotton covers feature a stainless steel chain for grommet reinforcement so they are identical to how they were originally made.
Both of these fabrics are great options and I recommend choosing based on color preference and if your chair will be exposed to the elements outside. View our model/color options here. We are so grateful for everyone's patience while we dial everything in, and we are excited to help make these chairs beautiful and functional once again!
November '21: We have pretty much all the supplies we need from the fabric, grommets, a myriad of tools (including some that we made!), and freshly manufactured springs. We've decided to move to stainless steel wire ropes to reinforce the grommets and we should receive our supply in the next few days. The past few weeks have been spent fine tuning our pattern to get the best fit and look across all the Barwa iterations of frames. We have finally nailed the fit and are super excited about the final pattern. As soon as we get the remaining supplies in we will make a test cover to double check the fit on the generation of frame we don't own. Assuming that goes well, we will begin fulfilling the waiting list. This turned into far more work and problems to solve than we could have imagined up front. We appreciate everyone's patience as we've been working through each challenge. These covers will be worth the wait and we're excited to get them to you! -Ben & Amanda
September '21: A huge thanks to everyone who has reached out and is on our waiting list. It's been amazing to connect with so many Barwa fans, and it's really encouraging to us. We've made a lot of progress in the last two months since we decided to pursue this. In summary, the website is coming along nicely, our cover prototypes are looking really good, and we've successfully had our original springs cloned. That's right, for the first time in a long time authentic Barwa springs will be available and we're using better materials that will be much more corrosion resistant. I know everyone is anxious for covers and pricing information. For the covers, we're getting closer to making our fabric selections, and are still fine tuning our pattern and processes. We still have a ways to go, but we promise the covers will be worth the wait. Pricing will be highly dependent on the cost and availability of materials. We don't have all the numbers yet, but once we do we will confirm pricing and color options as soon as possible. We are still taking pre-orders so please reach out via our contact page and let us know what you need. Thank you so much for your patience and we hope to have some photos of our progress in the coming weeks. -Ben & Amanda